Research & Supply Services
Research & Supply Services
We make navigating architectural hardware easy, from taking the guesswork out of complex multi-point door hardware, to finding the knobs and pulls that compliment your home design perfectly. We stay up-to-date on new products and design trends, so you can rely on us to supply what your clients expect.
We stock necessities and popular items, but that's just the beginning: Ask us to track down the part you can't find—we'll do our best to get it to you and get you back to work. Look through our showroom and vendor catalogs for inspiration—special orders are our forte. We know how to get them done right. We love to get creative, and to help you be creative.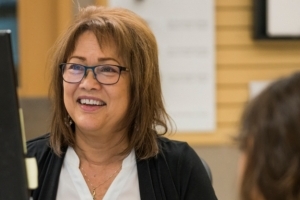 Business Support Services
Business Support Services
We listen to you, and develop services based on your unique business needs. NBH's goal is to help your business run more smoothly. Here are some of our support services—get in touch to find out more! Let us know what you're grappling with; we'll do our best to lend a hand.
Personalized project assistance: Bring in your project plans—your decorative sales consultant can sort through them with you to ensure you order each piece of hardware you need, fit it to your budget, and make sure it all arrives on your schedule. Or if you prefer, have your client schedule a one-on-one consultation to see countless options and receive thoughtful guidance. Count on us to lead your customer through hardware selection according to your requirements.
We'll keep you informed about helpful new products, host complimentary how-to classes, and provide demonstrations. Let us know what you'd like to learn.
Call us to set up a product-knowledge class for your team, reserve a meeting or work-space in our showroom, schedule a job site walk-though, and more.
Time-Saving Services
We take notes and save past orders, so we know what works best for you. When we get to know your business better, we can give faster and better assistance. We keep many items in stock, so you can grab them and go.
Need it delivered? We'll find the fastest way.
Need something special-ordered? We know the right sources to find it and get you back on track.
We're here to help maximize your time. We can also offer many time-saving services, such as staging orders, labeling shipments by project, and visiting job sites; just ask how we can help!