Your Reliable Supply Partner
You're on a deadline, so we are too. Rely on us to:
Our warehouse is stocked with many popular HPL options and supplies.
We double-check every order and label all shipment boxes. We work to get you what you need, when you need it: we're on your team.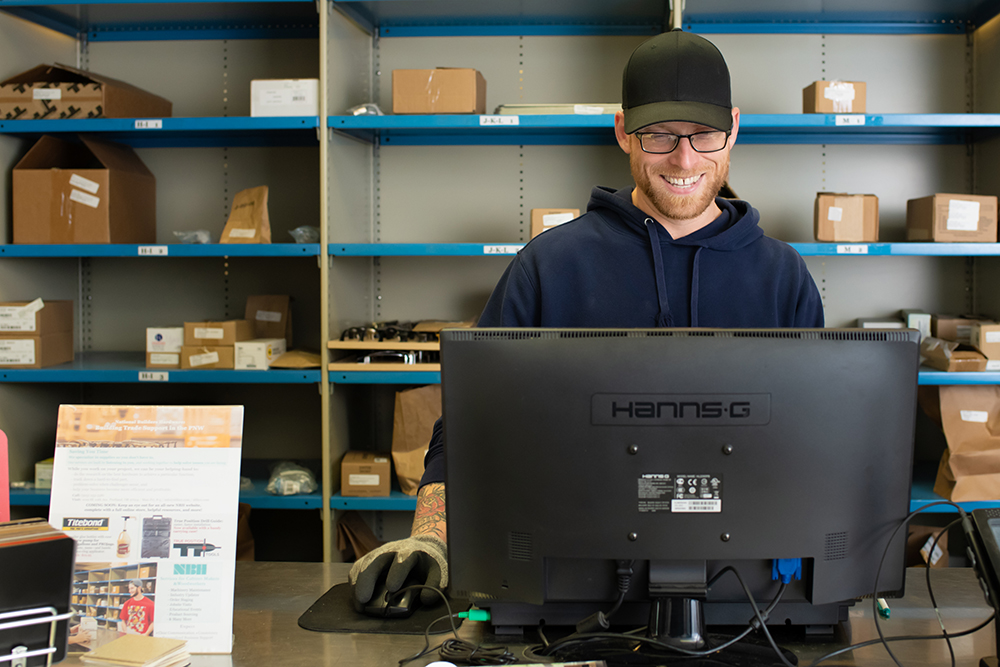 Your Personal Assistants:
We always pick up the phone, we always keep you updated and we're always ready to track down whatever you need. Your NBH team keeps tabs on your projects and takes note of the supplies and ordering methods you prefer. By getting to know you, we can better anticipate what we should have in stock and how we can provide the assistance YOU are looking for.
Saving you Time and Effort
We know how busy you can get, how it can be difficult to keep track of each part of each job you're working on, and how frustrating it can be when you can't get what you need. That's why our goal is to make the purchasing process simple, and get you back on the job. Leave the research, selection, and delivery of your laminate and adhesives to us–we specialize in product supply, so you can get back to your specialty.