Salice Air
The Salice Air is a truly concealed hinge. Compact and practically invisible, the Air is inserted into the top and bottom of the cabinet and in the door, and features an integrated decelerating system.
Small, yet fully adjustable in three directions
Incorporates an integrated soft-close mechanism
For min 3/4″ thick wooden doors and aluminium-framed doors, max weight 44 lbs.
105 degree opening
Numerous applications: kitchens, bathrooms, living and bedroom furniture or display cabinets.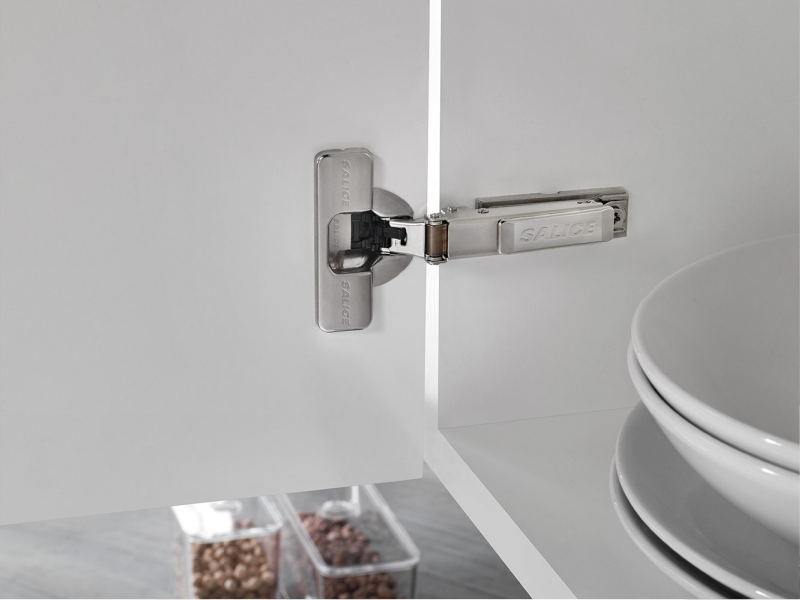 Salice Silentia+
This innovative design makes any door close with consistent perfection. The brand new soft-close technology guarantees excellent performance, and includes numerous technological improvemnts, all while looking sleek and streamlined.
Integrated soft-close technology with two silicone oil dampers. These ensure exceptional decelerating consistency.
Equipped with an innovative switch to delay the decelerating action. Choose your preferred speed!
Range, kinematics, adjustments, dimensions, and shape remain the same as the previous generation of Salice hinge. No need to change mounting plates.
These features allow complete interchangeability both inside the cabinet and during drilling and insertion on the door.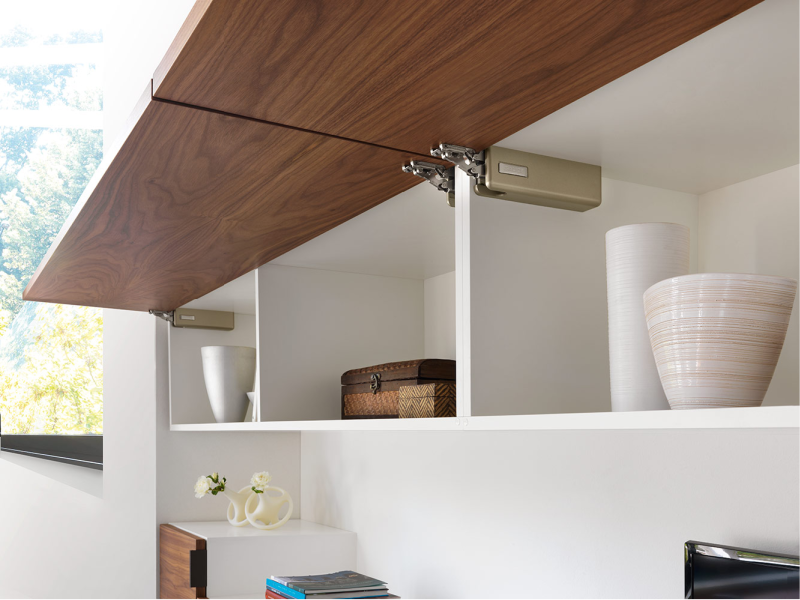 Salice Wind
Combining high performance with smooth and controlled movement, this system has strong functional appeal, and takes up little space.
East and fast to install—tool-free. In addition to standard 3-directional adjustments, you can adjust the decelerating effect.
Wind is versatile, compact, and elegant. Suitable for a range of furniture applications, and available in many finishes.
Soft closing system for single doors.
Small and compact lifting system fixed to the cabinet sides
For wooden doors
Door height from 8.66" to 23.62"
Door weight from 3.31 lbs to 52.91 lbs – 85° – 94° opening
Adjustable spring strength
With an optional carrier, Wind can be used in corner cabinets and for doors of large weight and dimensions.