Upcoming NBH Educational Events
Lunch & Learns
Stay on top of industry news and product innovations, and learn how to specify and install many types of hardware.
Stay tuned for our next class. Have a request for a topic? Please let us know!
MORE THAN JUST A TOWEL WARMER
CEU on Heated Towel Racks:
A Zoom Video Conference Class Created & Presented by Amba
When: Thursday, August 20th
Time: 12PM-1PM
Please join us to earn CEU credits, and learn about how heated towel racks can play an integral role in bathroom design. There is more to learn than meets the eye!
This class will cover:
–The benefits of using towel racks beyond warming and drying towels, including health, safety, and wellness.
–Understanding your options of heating methods.
–Design information including materials, finishes, aesthetics, and safety measures.
–The functions, advantages, and applications of heated towel racks.
This course is certified through ASID, IIDA, NKBA, NARI, HSW & IDCEC. Please make sure to register ahead of time so your attendance is recorded and your continuing education credits can be applied.
To register, please click on the button above.
You will be prompted to create a CEU Events Attendee account. Upon registering, you'll receive an email confirmation. To join the class on 8/20, open the invitation and click on the Webinar button that looks like this: 

To view and participate in the class, you will need to download Zoom.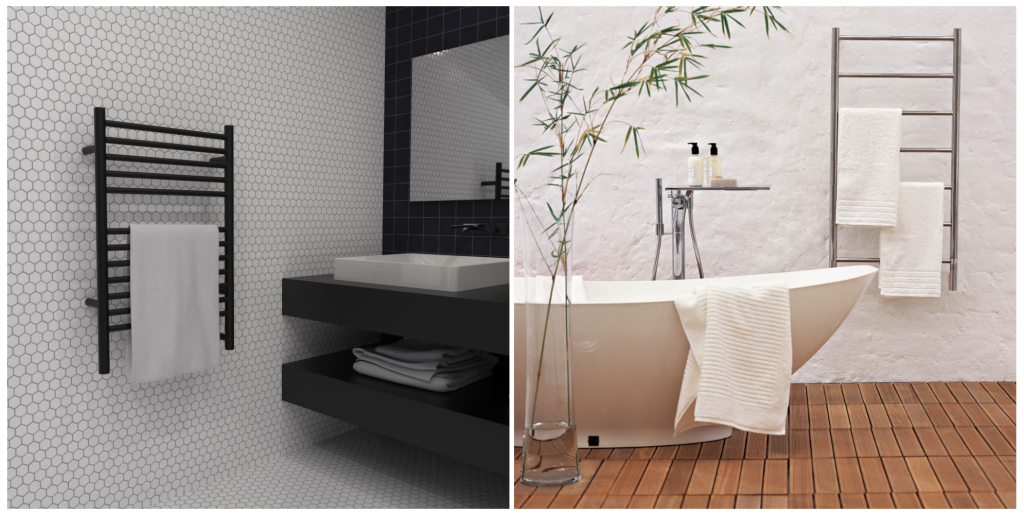 Amba creates affordable, stylish towel warmers made of high-quality stainless steel. Their mission is to make towel warmers for any budget, that are innovative in style and design, enhancing the user's experience. With the knowledge and research that goes into making their exceptional product line, this CEU class designed by Amba will be informative and engaging. Please join us!

For any questions about this CEU, about joining the class, or anything else, please simply email arield@nbhco.com! We will be happy to help you.
Let us know what classes or CEUs you would like us to offer: